ISO 9001:2008 CERTIFICATE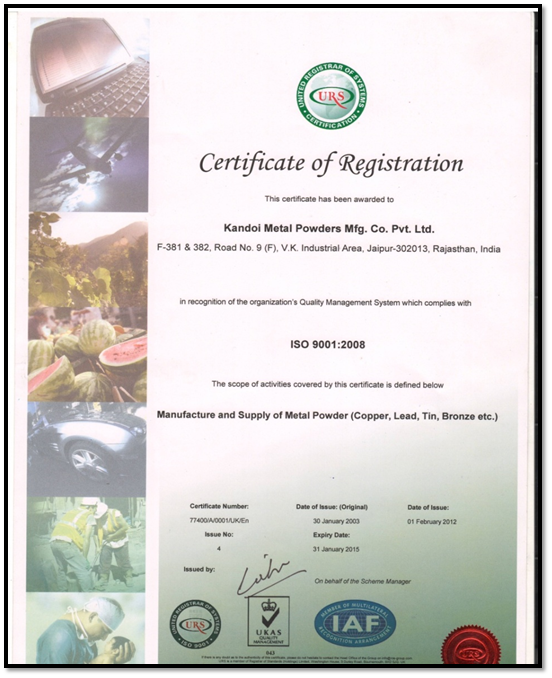 QUALITY AND CERTIFICATION
Each and every step of manufacturing at KMP follows adherence to strict quality parameters, and focus lies on quality throughout the various stages involved. All raw material and semi-finished goods at KMP pass through stringent quality norms as laid down in the Quality Manual of the company.
Testing Laboratories at KMP
KMP has fully equipped testing laboratories to test all of its products in-house. The testing plans (set at significantly higher margins than mentioned in the Standards) are laid out as per BIS to cater to the products in the Indian market. KMP also has a vast range of products certified as per the various Standards established by ISO.